Lash Magnifique Training Academy
We are proud to present to you our Training Academy
We currently have 3 Courses available:
Gold Package – Classic Lash Extensions
Platinum Package – Volume Lash Extensions
Diamond Package – Technique Mentoring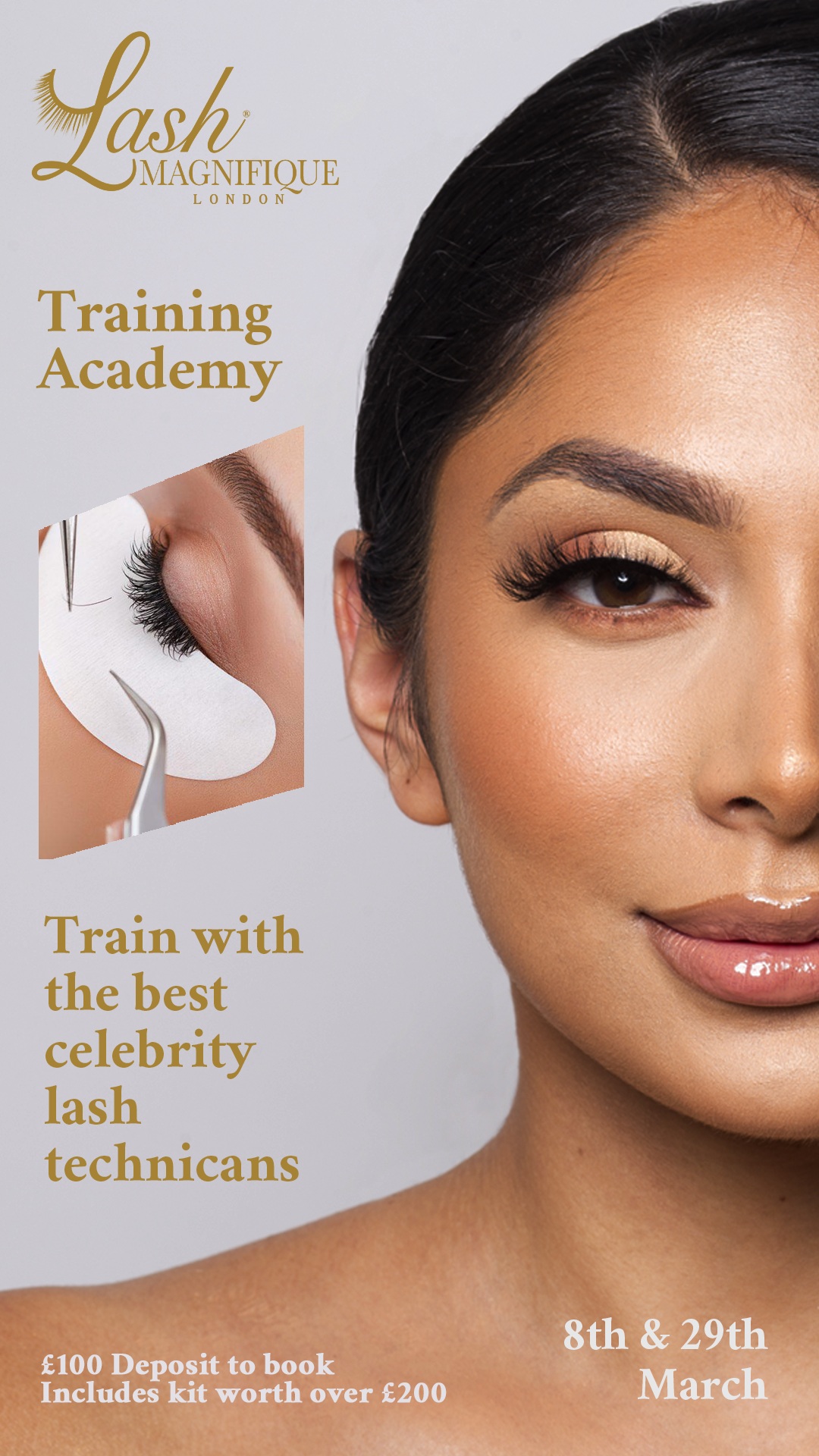 Gold Package
Gold Package is a comprehensive eyelash extensions base course, that requires no prior experience in the beauty industry.
The course is suitable for complete beginners, who would like to enter the professional eyelash industry, as well as for students who feel like they need to refresh their knowledge in basic eyelash extensions application, styling and safety.
Course includes:
1. Tools & Products
– Introduction to the different tools used and proper handling
– Introduction to different eyelash products
– Proper use of glue (to avoid allergic reactions)
– Introduction to different eyelashes (curves, thicknesses and length)
– Workplace Safety
2. Preparation
– Patch tests and client consultation
– Hygiene & preparation
– Client consultation
– Selecting the right type of lash set and size
3. Application Techniques
– Understanding and handling different eye shapes and clients
– Attaching lashes. Lashing GoldenRules
– Removing eyelashes
– Eyelash Care
4. Marketing and Business Tools
– How to gain clients
– Building a professional portfolio
– Marketing your business
– Social Media
Prices of the Gold Package – CLASSIC LASH EXTENSIONS Course is £550 in London (Group course) the VIP One-to-one course is £850.